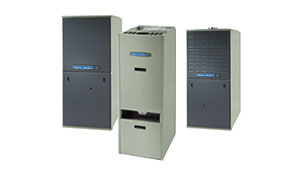 Winter is right around the corner and with our recent history of extreme winters, and cold seasons projected to grow even colder, choosing a reliable and knowledgeable heating service provider is more important than ever.  You need a company you can trust to provide you with the right comfort solution.
Mike's One Call should be your first call.
As one of American Standard's oldest installing and servicing dealers in Central Pennsylvania. You can always depend on the reliability of American Standard Heating & Air Conditioning for a system built to deliver quality heating and cooling during your most precious moments.
Our goal is to reduce your heating costs and to increase your system's operating efficiency. We take the time to inform you and discuss all of your options so you can make an educated decision, and enjoy a comfortable home all winter long.
Installation and Service
Natural and Propane Gas Furnaces

Oil Furnaces

Heat Pumps/Electric Heat

Boilers/ Radiant Heat

Dual Fuel Hybrid Systems

Preventative Maintenance
Hybrid or Duel Fuel Systems
In our climate, heat pumps are not adequate enough to solely heat your home when the outside temperature drops below an approximate temperature of 30°. But replacing your AC system with a heat pump, or adding a heat pump to work with your existing LP gas or oil heating system, will allow your air conditioning to offset operating costs in heating mode and save you money.
Have questions? Let us go over each of the choices and benefits with you. If a simple repair is in your best interests right now, we'll tell you!
Make Mike's One Call Your First Call – (717) 763-9667